The zooplankton solution
Taking Your Portfolio Beyond Omega-3
Novel, full spectrum fatty acid from
the tiny zooplankton Calanus finmarchicus
An
untapped

resource

Calanus finmarchicus is a zooplankton species with a one-year life cycle that constitutes a huge marine resource. Stock assessment and modeling indicate an annual new production of approximately 290 million tons in the Norwegian Sea.

This is several times higher than the total biomass of all fish species in the same area, including cod, herring and mackerel. It is almost twice as much as all fisheries and aquaculture in the world.
While everybody else was thinking big, we were thinking small.
Our idea, based on a 3 mm long zooplankton, started 20 years ago, and we have been nurturing it ever since.
Today, feeding people and animals with sustainable, healthy, high-quality nutrition has grown considerably, and is still growing.

Zooca® was established in 2002 in Tromsø, Norway. The goal was to utilize the zooplankton Calanus finmarchicus to make healthy and unique nutrition products for humans and animals alike. The company operates the world's first factory in Sortland in Norway and remains dedicated to advancing its research and development.

Calanus finmarchicus is one of the most ecologically important species in the marine ecosystem. This is due to its role in the marine food web as a key organism in energy transfer between trophic levels.

We can harvest the species without affecting the population or the marine ecosystem thanks to the high reproduction rate.
Harvested in our
backyard
Naturally pure, and minimally processed, there's not all that much we have to do with the Calanus finmarchicus.

A sustainable source
Sustainability is essential in all parts of our value chain. Zooca has invested, developed, and patented an environmentally friendly technology for harvesting, and we use a special purpose, patented planktonic trawl.

All harvesting operations are carried out with complete transparency. The company adheres to the highest environmental standards in all aspects of its operations and practices. The development of suitable technology ensures minimum bycatch, and we use whole Calanus finmarchicus in production. Only water is filtered out.

The harvest
The harvest season is approximately from the 1st of May to mid-August.

The resource
Balanced harvesting in the food chain.
The human consumption of marine resources at higher trophic levels are to a wide degree either fully or over exploited today. ​

This means that harvesting at lower trophic levels can be better utilized while ensuring a sustainable stock.

Today we are harvesting approximately 0,0005% of the Calanus finmarcicus available in the ocean.
State-of-the-art
processing

plant

In the autumn of 2021, the world's first Calanus finmarchicus bio-refinery was built.

The processing and manufacturing of our protein and oil products at the plant involves no chemicals.

In addition to energy, the key input factors include fresh water and minimal enzyme addition. This solvent-free method, which involves no use of additives, ensures a gentle extraction process for lipids and proteins.

The production avoids the use of hazardous processing aids, and there is no further refining, concentration, or processing involved. This guarantees the resulting products are natural and pure.

The bio-refinery also has advanced control systems that enable the regulation of energy consumption to a minimum of what is necessary for a qualified process. Most of the energy used in the plant goes to heating the process.

An electric hot water boiler has been installed to ensure environmentally friendly heating, and effective heat exhanger are used througout the process.

Sustainability
Securing our future, one harvest at a time
We understand the importance of Calanus finmarchicus in the marine ecosystem and prioritize sustainability throughout our value chain.
We use propritary technology to minimize bycatch and incidental mortality during harvesting, and operate with complete transparency, adhering to high environmental standards.

Our goal is to minimize any negative impact on the marine environment through sustainable practices.

Harvested in our
backyard
Naturally pure, and minimally processed, there's not all that much we have to do with the Calanus finmarchicus.

ISO 9001 - certified since 2015
The international standard for qualitymanagement system. This allows us to demonstrate our ability to consistently provide products that meet customer and regultaory requirements.
Friend of the sea - certified since 2020
Friend of the Sea is a globally recognized certification program for sustainable seafood products that helps to promote responsible fishing practices and protect marine ecosystem
MarinTrust - certified since 2019
MarinTrust is a factory certification standard which ensure responsible manufacturing and raw material sourcing.
Informed Sport - certified since 2017
Informed Sport is a global testing and certification program for sports and nutritional supplements. Informed Sport certification allows us to assure athletes that our product, Zooca® Original and Zooca® Sport, has passed the most stringent sport testing and are safer to use.

Halal - Certified June 2023
Halal Certification ensures adherence to ethical dietary and religious standards.
Halal Certification allows us to cater to diverse preferences and ethical practices.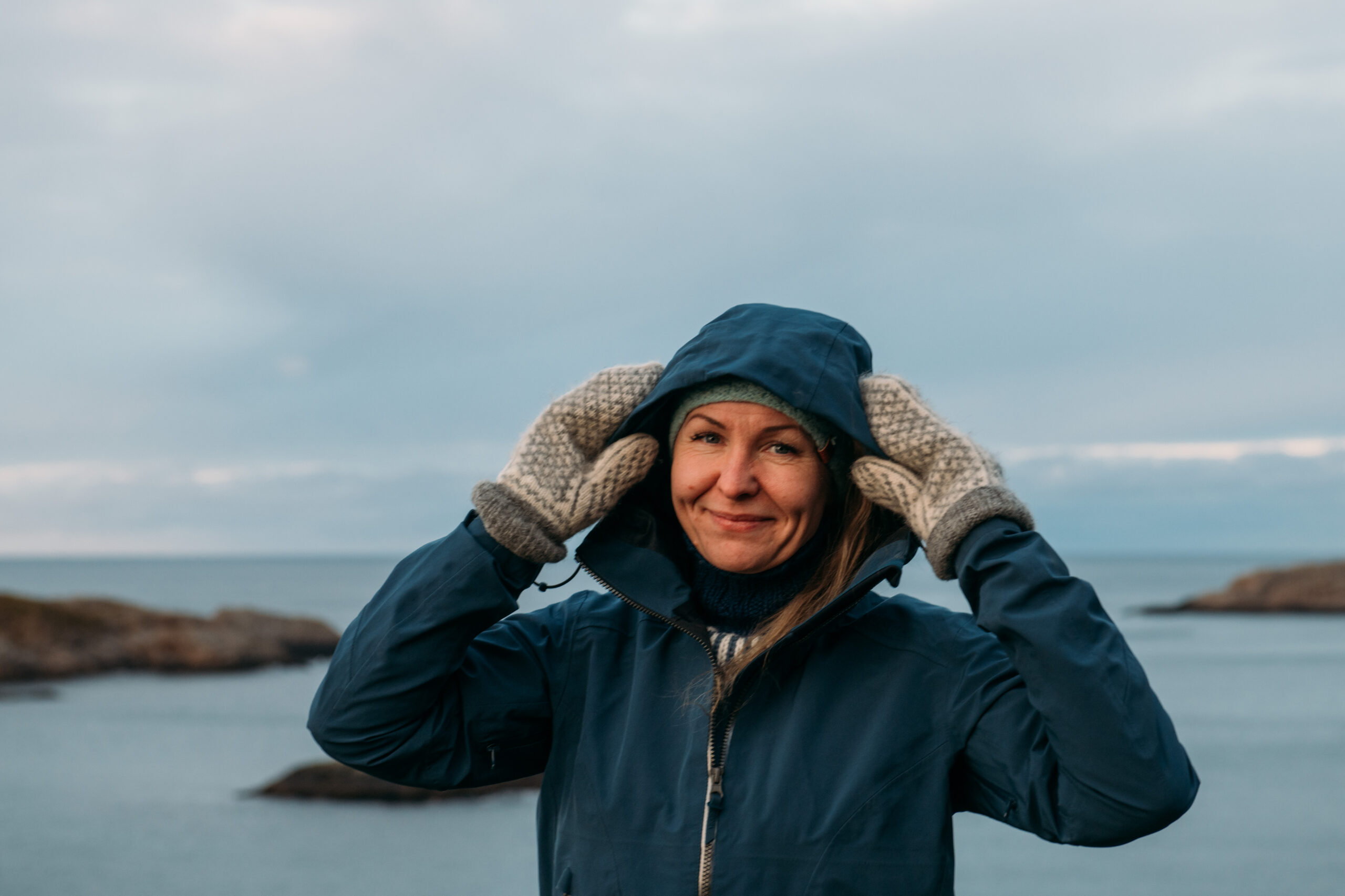 Alice M. Pedersen, Head of Science
Science

is the heart of everything we do

As the first company in the world, we are persistently working on research and development, documenting the potential of the valuble bioactive components from this unique resource.

"At Zooca, we develop methods to sustainably harvest and utilize Calanus finmarchicus. A fantastic renewable resource that can contribute to both food security and public health globally"
- Alice M.Pedersen, Head of Science


We have spent years researching and developing a manufacturing process for Calanus finmarchicus. We are able to extract both oil and proteins while preserving the natural bioactive properties of the material.

The different products streams derived from Calanus finmarchicus now have a solid track record of documentation - providing insight to the different areas of impact.

From catch to capsule
Nutrient extraction with fully integrated and waste-free process. Gentle low-heat without solvent or additives.
Our
unique

products

Our company offers a variety of products made from Calanus finmarchicus.

Human Health Nutrition

Animal Health Nutrition:
Zooca® Hydrolysate
Zooca® Powder
Zooca® SeaFrozen
- all made from the same high-quality, natural source.
These products are rich in nutrients and bioactive compounds, making them valuable ingredients in various industries such as human nutrition, animal feed, and aquaculture.
Zooca Calanus® Oil
A science based unique product with substantial documentation to support health benefits.
Unique chemical composition:
Beyond omega-3
Containing a full spectrum fatty acid profile
Zooca Calanus® oil naturally has 40 different fatty acids, bound in their natural form
Zooca Calanus® oil naturally contains the omega-3s EPA, DHA, and SDA, as well as monounsaturated lipids, policosanols and astaxanthin
Full spectrum
Fatty Acid with
Policosanol and
Astaxanthin
Beyond omega-3
Zooca Calanus® Oil is a novel bioactive fat that is more than just an omega-3. Containing a full spectrum fatty acid profile, oil from calanus naturally has 40 different fatty acids, bound in their natural form. In the sea, Calanus stores its energy as liquid wax, or a wax ester, which is a combination of Policosanols and fatty acids bound together.

Rounding out its full nutrient profile, Calanus®oil naturally contains the Omega-3s EPA, DHA, and SDA, as well as Monounsaturated Fats such as Omega-7, and nutrients such as Policosanol andAstaxanthin.
Unique

chemical structure
- we believe this is an important feature
Zooca Calanus® Oil has a unique chemical composition of wax esters, containing several bioactive compounds. Its special composition sets it apart from any other marine and plant oils. Both studies on acute bioavailability considering the plasma concentrations of EPA and DHA, and long-term bioavailability as measured by the omega-3 index shows excellent results.

The delivery form of wax esters is known to be slow digested. This implies longer retention time in the GI-tract, delivering the bioactive components to the distal part of the intestines and hence reaching specialized nutrient receptors only localized in this area.

Metabolic support for healthy aging